Having created your company from the beginning, you've done the difficult job and can be proud of your output.
Raising recognition of your brand involves reaching out to the target audience through various digital strategies and technologies.
This may include creating and optimizing content for search engine visibility, creating and running targeted digital ads, utilizing social media platforms to engage with and build relationships with potential customers, and leveraging influencer marketing to increase brand awareness.
Additionally, providing engaging and valuable content on a consistent basis can help leave a lasting impression on the audience, and ultimately help to build brand recognition.
1. Customer Relationship Management
Behind all the activities you are going to undertake, there is the need to manage the leads that you generate, the customer relationships that you build and the customers that you retain.
This involves understanding the needs of your customers, responding to their inquiries and requests in a timely manner, and ensuring that you are delivering on your promises.
It also requires the ability to track and analyse customer data to determine customer trends and preferences, as well as the ability to create effective marketing campaigns to reach out to new customers and nurture existing ones.
Furthermore, a customer relationship management software offers you the opportunity to track and optimize your sales process.
When managed properly, this helps to increase sales figures by providing insights into customer behaviour, trends, and preferences.
With a CRM system, businesses can determine which sales strategies are most effective and make necessary adjustments to maximize their sales figures.
Additionally, a CRM system can help to identify potential customers and target them with tailored marketing messages, which can further increase sales.
By streamlining the sales process, businesses can improve their customer service, increase customer satisfaction and ultimately increase their sales.
2. Social Media Platforms
What is a social media platform?
People can communicate and exchange data, as well as generate online content, using different types of social media, ranging from blogging, micro-blogging and social networks to photo-sharing, instant messaging, video-sharing, podcasting, widgets, virtual worlds, and more.
Sprout Social is a platform that gives marketers the ability to manage their social media presence.
It offers several tools to improve brand visibility, such as the capacity to post to multiple profiles and networks, optimization techniques to post at peak engagement times, link monitoring, and instant feedback on engagement.
3. SEO
What is SEO?
Search Engine Optimization (SEO) is a technique used to increase visibility and website traffic through organic search results on search engines. The goal of SEO is to maximize a website's ranking on search engine result pages, leading to increased visibility and an increased number of visitors.
Gaining visibility for your brand is achievable in numerous ways, but SEO is particularly successful.
Semrush is a comprehensive tool for SEO, content marketing, competitor research, PPC, and social media marketing which can be used to increase website traffic, monitor the presence of your brand online, and compare your performance to competitors.
Furthermore, it is possible to search for pertinent keywords, evaluate domain authority scores, and analyze backlinks.
4. Online Survey
What is an Online Survey?
A questionnaire that can be accessed and completed through the web is known as an online survey. It is typically set up as a form and the responses are stored in a database, while software is used to analyze the results. Participants are often offered rewards for completing the survey, such as the chance to win a prize.
In order to gain recognition for your brand, you must understand the people you are targeting.
Apart from monitoring social media, you can acquire their views by using a survey creator like SurveyMonkey.
This enables you to carry out surveys, quizzes, and polls and obtain feedback through a range of channels including web links, emails, instant messaging, and social networks.
Additionally, the program can take survey results and turn them into clear and smart graphs and summaries.
5. Influencer Marketing
What is an Influencer?
Influencers are individuals with a high level of influence over a particular group of people. They are knowledgeable, authoritative and have unique insights into their area of expertise. Brands can benefit from the trust and respect they have already built up in their niche, using them to gain credibility and reach new audiences.
Upfluence is a comprehensive service that enables businesses to easily connect with social media influencers who can help promote their products and services to the right audience.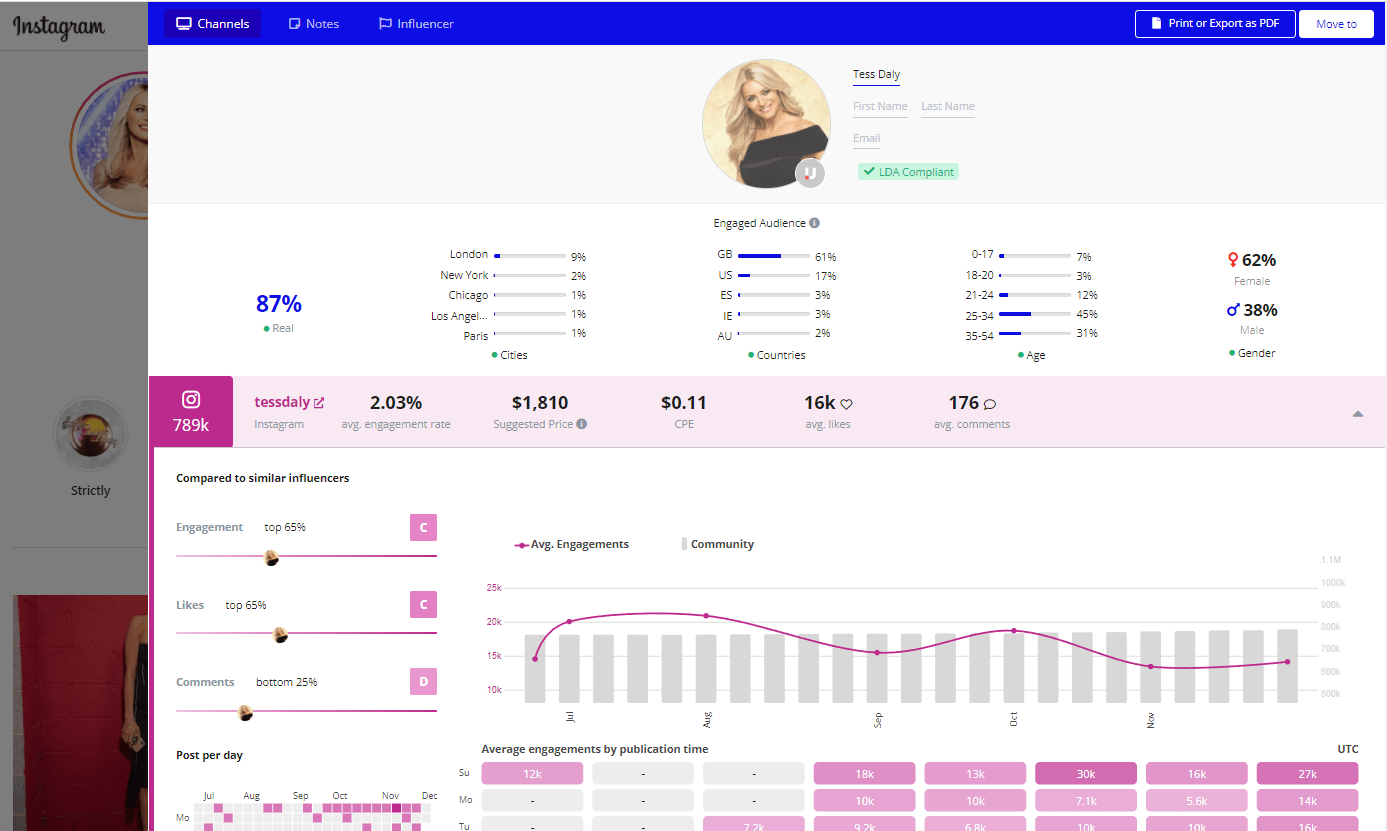 By leveraging the platform, companies can quickly identify and select the most suitable influencers based on their performance metrics, such as reach, engagement, and follower growth.
The platform also provides businesses with the ability to form beneficial partnerships with influencers and make use of their expertise to create effective campaigns.
6. Web analytics
What is web analytics?
Studying the behavior of visitors to a website is known as web analytics. This includes monitoring, evaluating, and presenting data to evaluate website usage, including the utilization of different web elements like pages, pictures, and videos.
Google Analytics enables people to track and analyze the behavior of website visitors over time.
Its features permit data collection, analytics, tracking, visualization, reporting, and integration with other programs.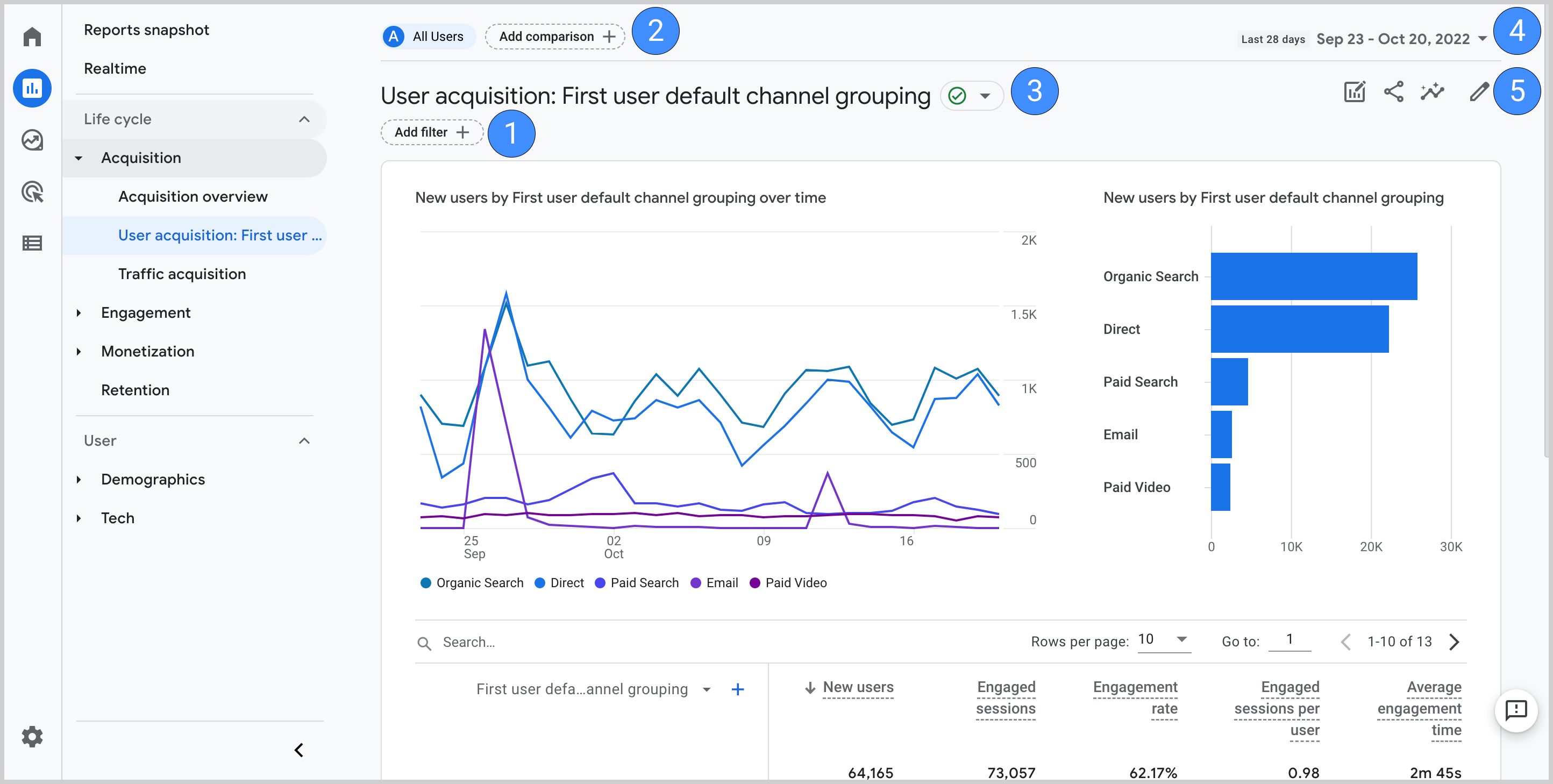 For every website, the Google Analytics dashboard can display a custom set of metrics, and profiles can be saved for future reference.
Examples of the information monitored and displayed include content summaries, keywords, referral sources, visitor reviews, map overlays, and traffic flow overviews.